Petaluma River and Marina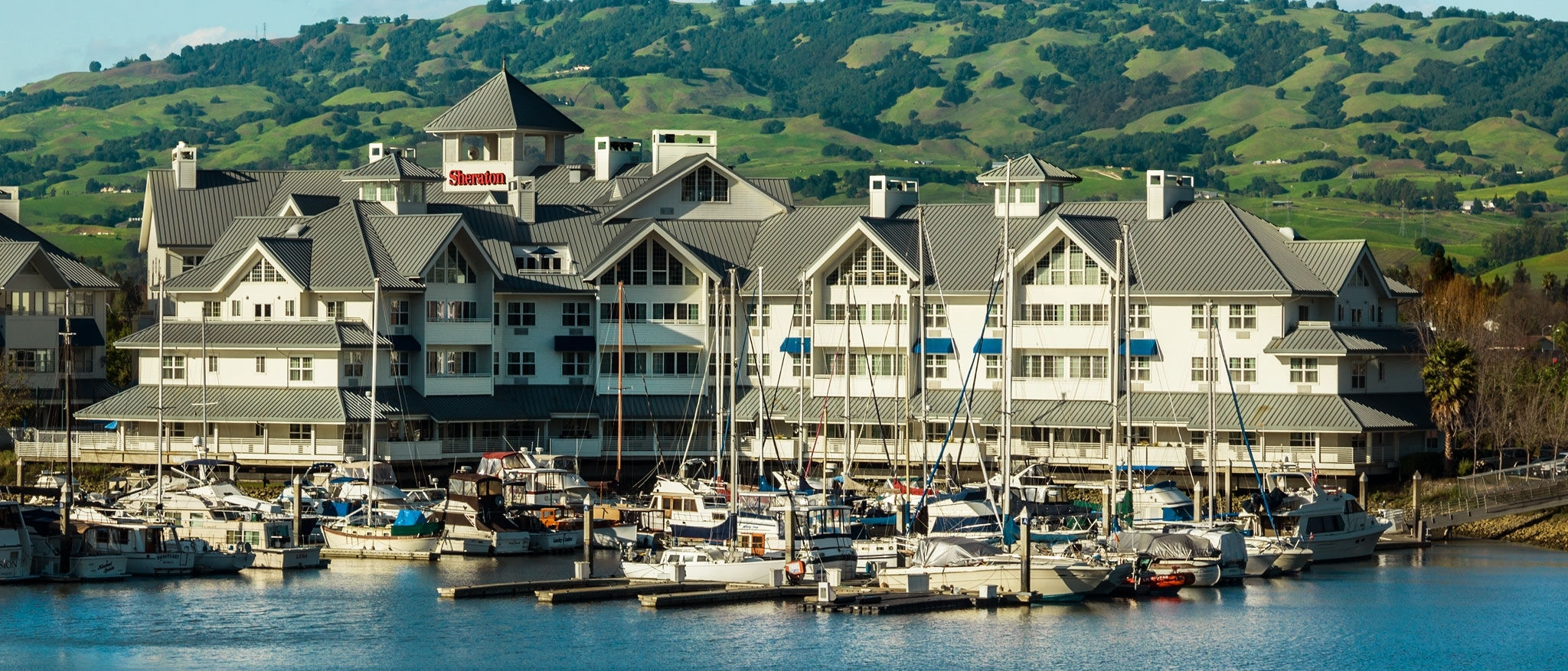 The Sheraton Sonoma County - Petaluma is an idyllic location adjacent to the Petaluma Marina and River. The Petaluma River is 14 miles long from the Marina to the end of the channel at San Pablo Bay. Depth is 10 ft. at zero tide and the river is 100 feet wide. The Marina has about 160 slips, in case you need that statistic. Other river-related information is the river's appeal for its boating, fishing and wildlife viewing opportunities. In addition, there are organizations such as Friends of the Petaluma River, who put on Sunset Wine & Cheese Eco-Cruises on the river during the summer months, as well as Dolphin Charters' river cruises.
The Petaluma River also has an interesting history dating from the time, possibly 3,000 years ago, when a large Coast Miwok village was situated near the river, to the days in the 1700s and 1800s when the Spanish located settlements around the river, to the Gold Rush era, when steamboats shipped a variety of goods downriver to San Francisco.